Start your 14 day free trial. Shopespot plans starts from R195 pm.
Sign up now
✖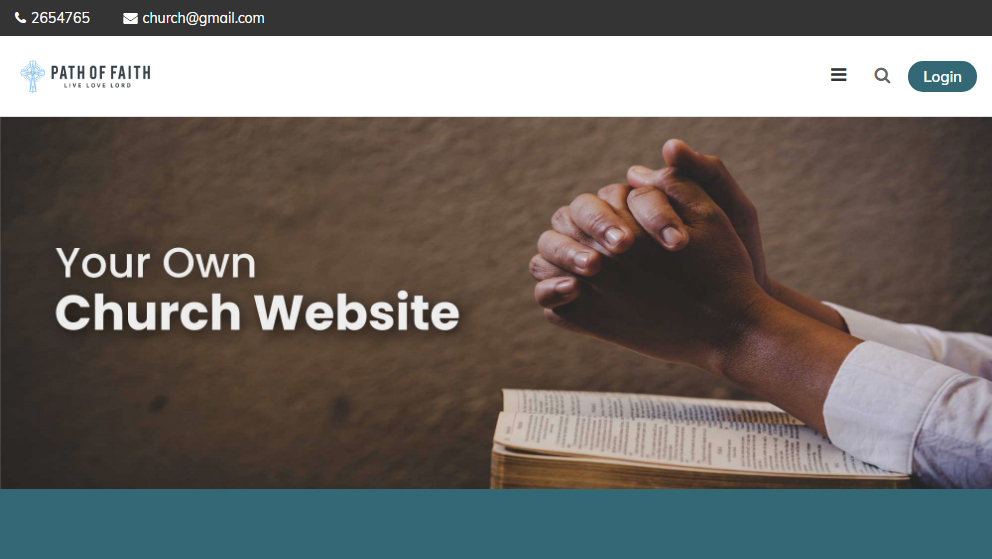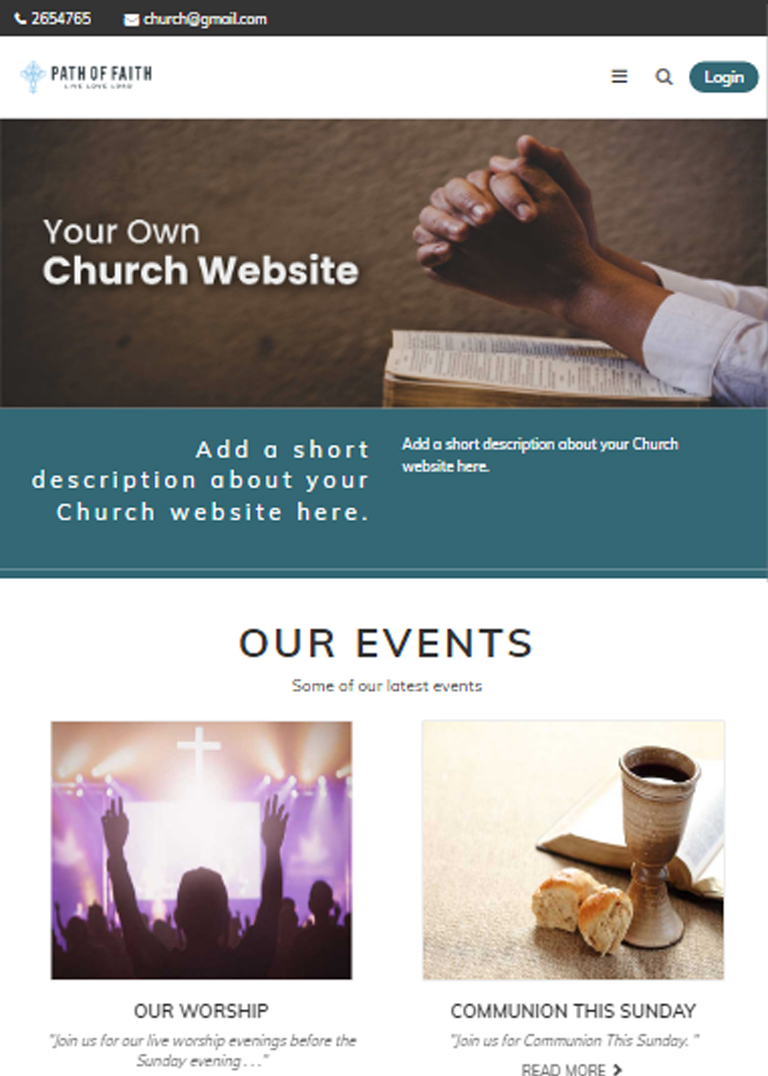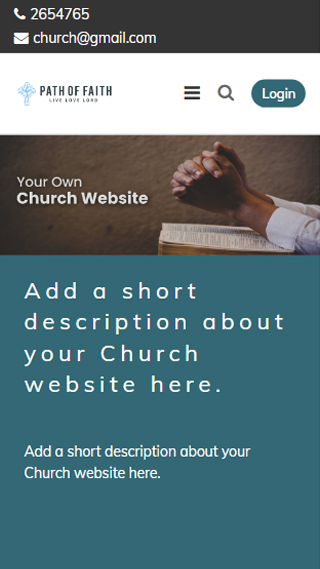 PATH OF FAITH
Whether it's providing providing your users with religious content, informing them when the next worship service is being held or collecting tithes or donations, shopespot is here to assist with your ongoing ministries. With our easy-to-use interface and our intuitive dashboard, you can conveniently and securely collect tithes and donations, organise bible study groups and prayer gatherings while also spreading the word of God through your online platform. Experience the ultimate convenience and flexibility when it comes to taking your Church online - with shopespot.
The Church website template provides you with:
An online platform that allows you to provide religious content.
A convenient and secure way for you to collect tithes and donations to support your ongoing ministries, including any global missions and local outreach programs.
Preview Template